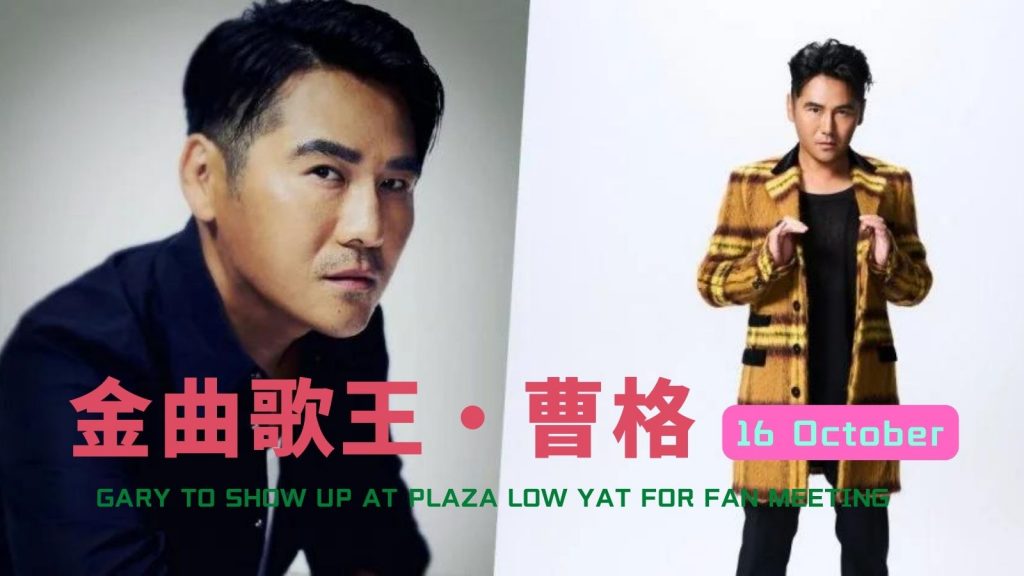 KUALA LUMPUR: Calling all fans! After a 5-year hiatus, the local turned internationally famous popstar, Gary Chaw will be back to Malaysia to stage his brand-new solo concert –"Crazy for LIVE" at Arena of Stars, Resorts World Genting on 12th November 2022 at 8:30p.m.
Warming up ahead of his concert, Gary will make a special appearance at a Fans Meeting session slated at Plaza Low Yat in Kuala Lumpur on 16th October at 7pm. Gary is prepared to whet your appetite by performing onstage several new works in his recently released album "I'm Crazy for Songs". Some good lucky draw prizes including free concert tickets, autographed posters and cash vouchers will be given away to excite fans at the mall on that day.
Malaysia marks the first kick-off gig of Gary's new tour. In addition to the spectacular stage production, the concert choreography will see a rich mashup of instruments, integrating diverse musical elements. Gary is set to sing his famous songs and will perform, for the very first time, the remastered version of Canto-pop hits that had far-reaching influence on him, all phenomenally popular in the 80s and 90s. Fans may expect this "Crazy for LIVE" concert to turn into a colossal KTV session that recalls the sweet memories we all shared through these classic hits.
Presented by MK Group, organised by Star Planet, Gary <Crazy for LIVE> concert in Malaysia will be held on November 12th, at 8:30pm at the Arena of Stars, Resorts World Genting. "Crazy for LIVE" is a showcase of Gary's persistent spirit craving for excellent stage performance, as well as a testament to his energetic passion for good music. Tickets are priced at RM588, RM488, RM368, RM268, and RM188 (subject to RM4 booking fee). For more information, please visit www.starplanet.com.my or call +603 9223 3667.
Source by: 
Top10 Lifestyle
Published on: 05.10.2022